To the BULLE MINIATURE MAGAZIN: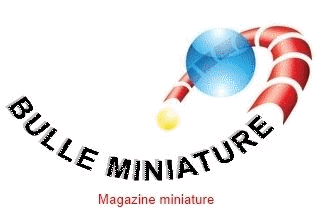 This magazine in no way intends, to compete with commercial magazines which you can find on this subject.
It is a magazine of beginners, who want to share their passion with other miniaturists.
A publication of three issues per year is planned (October, December and March), the future will show this.
Because the magazine can exist only with the generous participation of the participants.